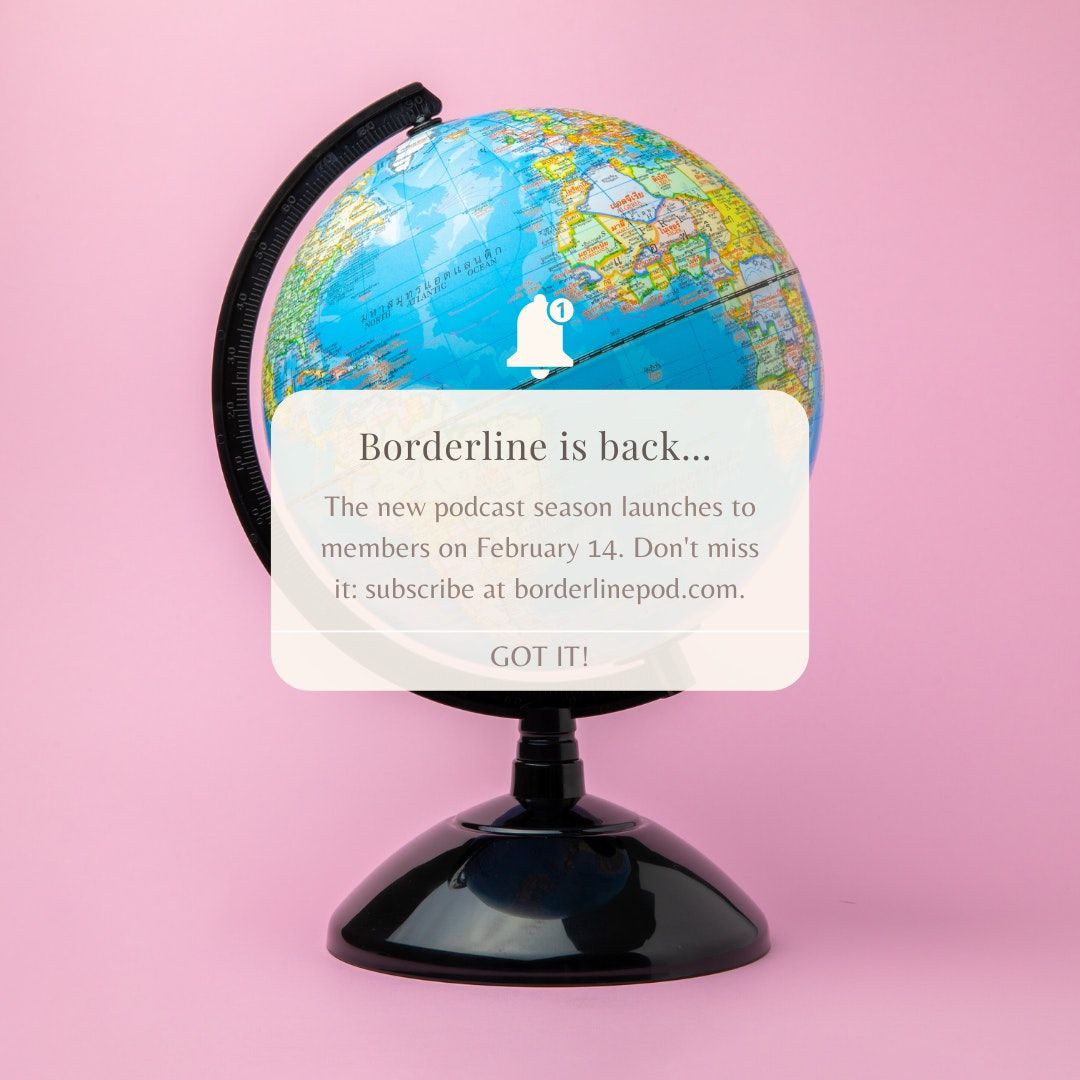 Borderline is coming back. Be a part of it.
An update on the podcast and a request for your help
Tl;dr: Borderline is back on Sunday. Hit subscribe to help me keep it alive.
Yesterday, the UK tightened international travel restrictions and imposed self-funded hotel quarantines on travelers returning from 33 "red list" countries to England and from all countries to Scotland. Outgoing travel is already limited to only can't-be-helped situations. There is no end date to the measures, no schedule for re-evaluating them, not even goalposts for what they're supposed to achieve. I checked 12 major UK news outlets and not one had even a sentence about the impact of those measures on multinational families. The worst offender is The Daily Telegraph, who in a banner front page headline simply conflates international travelers with "holidaymakers."
If ever I needed reminding of Borderline's purpose, I got it in the past 24 hours as I waited for the British media, government or supposedly immigrant-friendly opposition to give me a hint that they know I and millions like me exist here. It is rather well timed then that Borderline will be back on Sunday with a brand new season.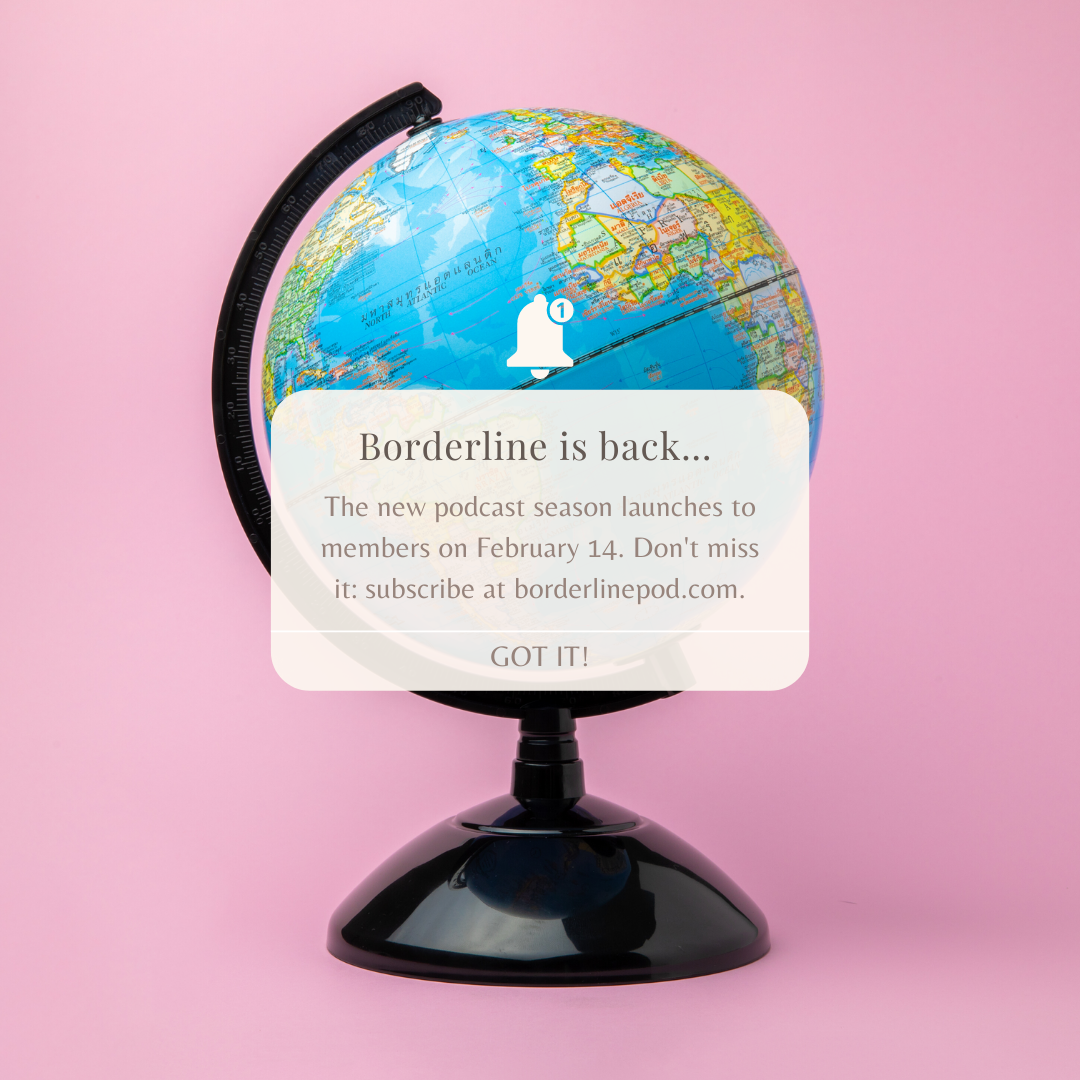 In late 2019, as I announced I was leaving LinkedIn and going on sabbatical, I asked you to sign up for this newsletter. It was called Isa's Notebook, a non-committal name for a non-committal attempt. I dropped occasional essays in a random pattern and you were kind enough not to bother unsubscribing. This was a placeholder really, a stake in the ground for whatever I'd do next. You have to laugh at the sheer absurdity of taking 2020 as your year of relaxation. In lieu of freedom, I got unyielding anxiety. For months, I had not a shred of an idea. Creativity only happened in your 20s, I started to believe. But rest does wonders and one morning, it was May I think, I woke up with an idea and the energy to pursue it. I held onto it like a raft.
Borderline was born to give a platform to people whose lives straddle borders, to look at issues from a truly transnational perspective and examine home, identity and belonging beyond the confines of the nation-state. I made it to find my tribe as much as to find myself.
In a few short months, Borderline brought you mind-expanding conversations like the end of the American century and or what globalists should learn from nationalists. It took on injustices such as the UK's hostile environment or the plight of Australians stranded abroad. It hosted moving testimonials from immigrants about shame, resilience, not fitting boxes or knowing when it's time to go. It might even have inspired you to get back on the road.
I had so much to learn and I chose to do it in public, while keeping one foot in my sabbatical. That means I slept in. Now Borderline is coming out of beta testing. I'm at my desk at 8 every morning and often late into the night. The podcast is back on Sunday and will be on a regular schedule of weekly episodes, newsletters and community events. I'm working on expanding the global citizen conversation in other media outlets as well, in speaking gigs and in book-writing. That's another stake in the ground.
I've been buoyed and encouraged by your feedback. Your ideas, your contributions, your own stories of lives spent roaming the planet tell me I've stumbled onto something real. To keep it going, I need to ask for your help. Borderline lives on memberships. When you subscribe, you're telling me this work matters and should continue. Prosaically, you get a members' newsletter every Sunday, including the episode two days before its public release on Tuesdays. You'll also get longer edits, exclusive content, access to members-only events and whatever else I come up with.
Just as you may have back in 2019, or more recently, you just need to hit subscribe below and opt for a paid upgrade.
By subscribing, you help grant me the time and independence to do this work. I am immensely grateful. And if you're not ready to subscribe yet, that's alright. I hope to earn it in time. The podcast will remain free to the public. I'll talk to you on Sunday. I can't wait.
Hey, you read to the end!
Don't miss future articles like this one; let me into your inbox.
---