About Pierre Roughol and these archives
(🇫🇷 Cliquez ici pour le français.)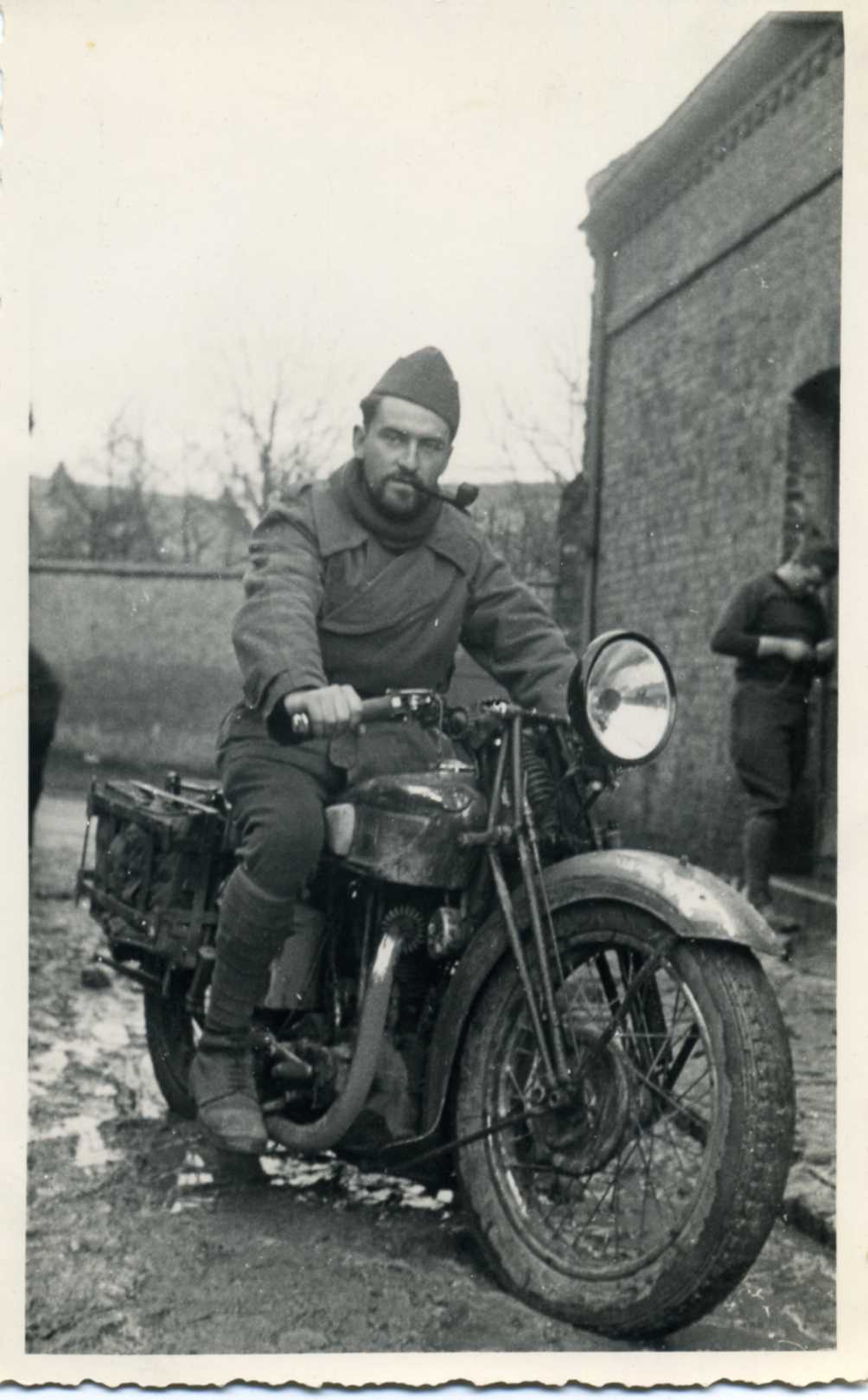 My great-uncle Pierre Roughol (1913-1974) was a photojournalist. He did his best work during and immediately after World War II – it is these archives I present here. Pierre first captured life in Stalag VII-A, the prisoner camp where he and his brother, my grandfather Gilbert Roughol (1908-1970), were sent after the French army surrendered in 1940. Later freed, he photographed the insurrection of Paris in August 1944 and followed France's First Army to Marseille, then east to Alsace – where he was wounded – and eventually Germany, celebrating VE Day on Lake Constance. His first peacetime reportage took him to the Channel Islands, the last bit of Western Europe to be liberated.
After they spent years gathering dust in a family attic, I undertook to digitise and publish Pierre's archives, completing with my own research what notes and captions he had left. Many negatives survived and like a jigsaw puzzle, had to be reassembled into sensical, chronological collections. Other images only reached us as aging prints or even darkroom test strips. I suspect there is much more I'll never see. The best pictures were of course sold, which at the time meant handing over the negative. They only exist now as tantalising hints on contact sheets or perhaps in some other archives somewhere...
Our family is happy for this work to be used for research and educational purposes, with credit to Pierre and a link back to his full archives. If you can fill in details on the people, places and events pictured, please do reach out. Pierre died a decade before my birth, his work is 80+ years old, and memory is fading...
---