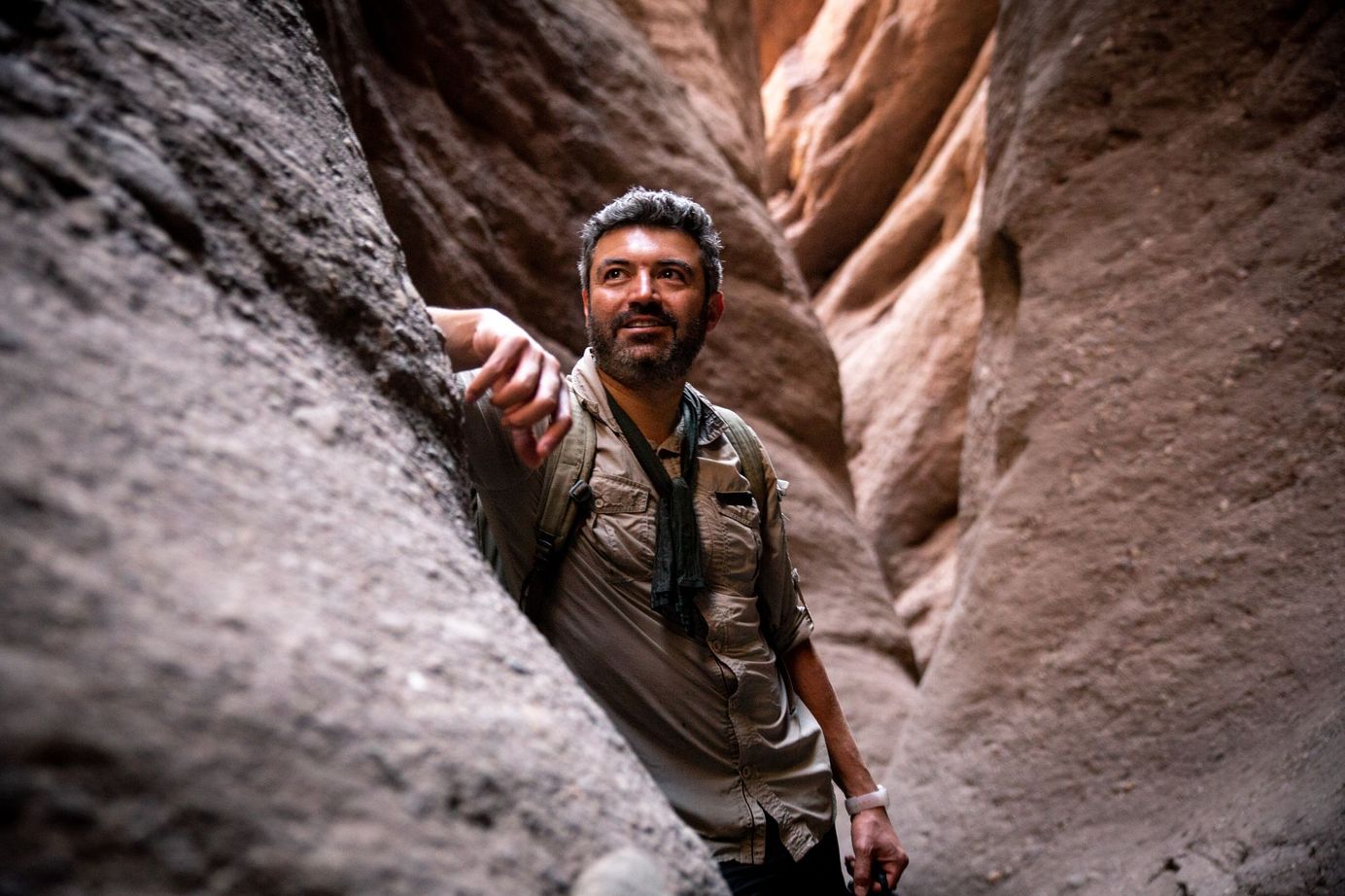 "It always starts with a map and a glass of whisky"
How to become an explorer, with Reza Pakravan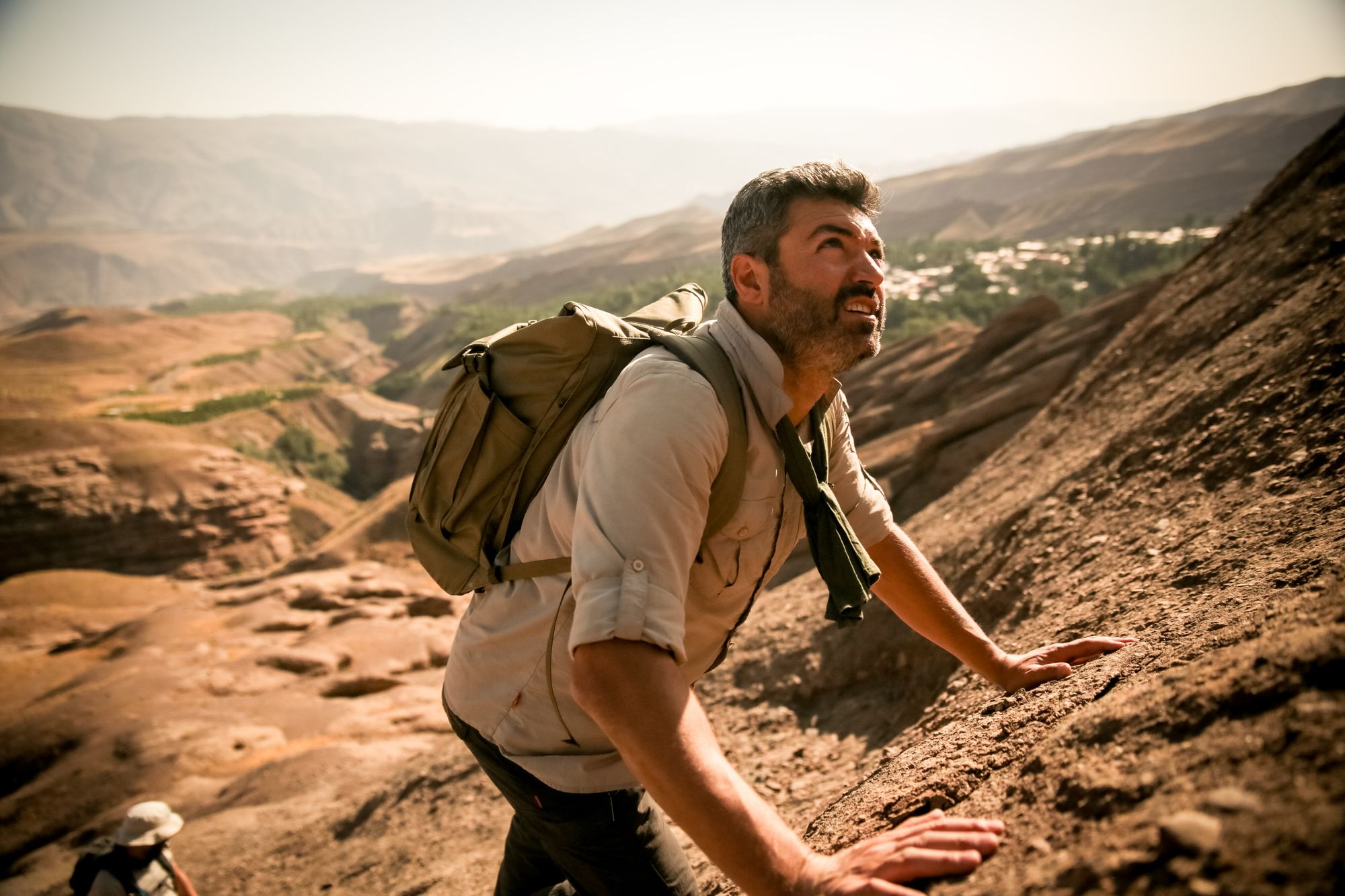 An American friend texted me recently to share his joy at discovering a new French word. I hadn't realized that it doesn't translate until he pointed it out. The word is dépaysement. It's something like the jarring yet pleasing sensation that you get from being outside of your own country, especially if it looks exotic and breaks you out of your routine. It's about marveling at the smallest things, the most mundane encounters, because they are new and enchanting to you. It's the opposite of homesickness.
We haven't felt much of it this year, but for my last podcast episode of 2020, I wanted to bring you what of it I could. I called up Reza Pakravan, host of "The World's Most Dangerous Borders", a new series on Amazon Prime, for which he traveled uninterrupted the width of Africa. Dépaysement galore.
Reza has every kid's dream job title — explorer. A few years ago, he left a lucrative career in finance to reconnect with his own childhood dream. We discussed the concrete steps he took to make a fantasy job his actual career, so there's inspiration within even for those who don't have a hunger for the road. (Are there any here?)
Like all of us, Reza had to stay in place in 2020, so he used the time to bond with his newborn son and plan future adventures. "Seeing the unknown definitely is the thrill, but the whole thing is a thrill for me," he said. Research can be its own form of traveling, and it comes with a ritual: "It always starts with a map and a glass of whisky."
What better way for us too to pass this hard winter than to open a map, pour ourselves a glass and start imagining the future. Where will you go?
Note: Members have access to a full transcript of the episode if you'd rather read.
---
Global citizens' square
Welcome new Borderline members Lila Smith, Ralph and a kind anonymous soul. Wanna join them? Become a member and receive an extra weekly (super tight) curation of things I (really) think are worth your time, as well as early access to the podcast, live chats and more community. Join on Patreon or upgrade right here on Substack.
Member Jill Martin Wren has launched her own podcast, How To Build a Village, about building community when moving somewhere new. Just the thing for this crowd! I was honored to be the first guest and talk about my country-hopping life, being a migratory bird through Brexit and covid, and that infamous citizen of nowhere speech, among other things. Have a listen. Congratulations, Jill!
My microphone is taking a break. After a proper Christmas vacation, I'll take a few weeks to work "on the business, not in the business" as they say, and plan a smashing next season. I can't wait to dive into it. Make sure to subscribe to the podcast feed (on Apple, Spotify or wherever) so you don't miss its return, or a holiday surprise I may yet drop. The member newsletter isn't going away, so sign up.
Wanna give me a Christmas present? Rate and review Borderline in Apple Podcasts and share the newsletter with your global citizen friends. Here's an easy tweet you can send in two clicks. Thank you!
Wherever you are in the world, however you usually celebrate and however you're able to this year, I wish you happy and safe holidays.
📬 Subscribe to the newsletter | ⭐️ Support on Patreon | 🍎 Listen on Apple Podcasts | 🎧 Listen on Spotify | 📺 Watch on YouTube | 🌍 borderlinepod.com
Isabelle Roughol Newsletter
Join the newsletter to receive the latest updates in your inbox.
Comments
---