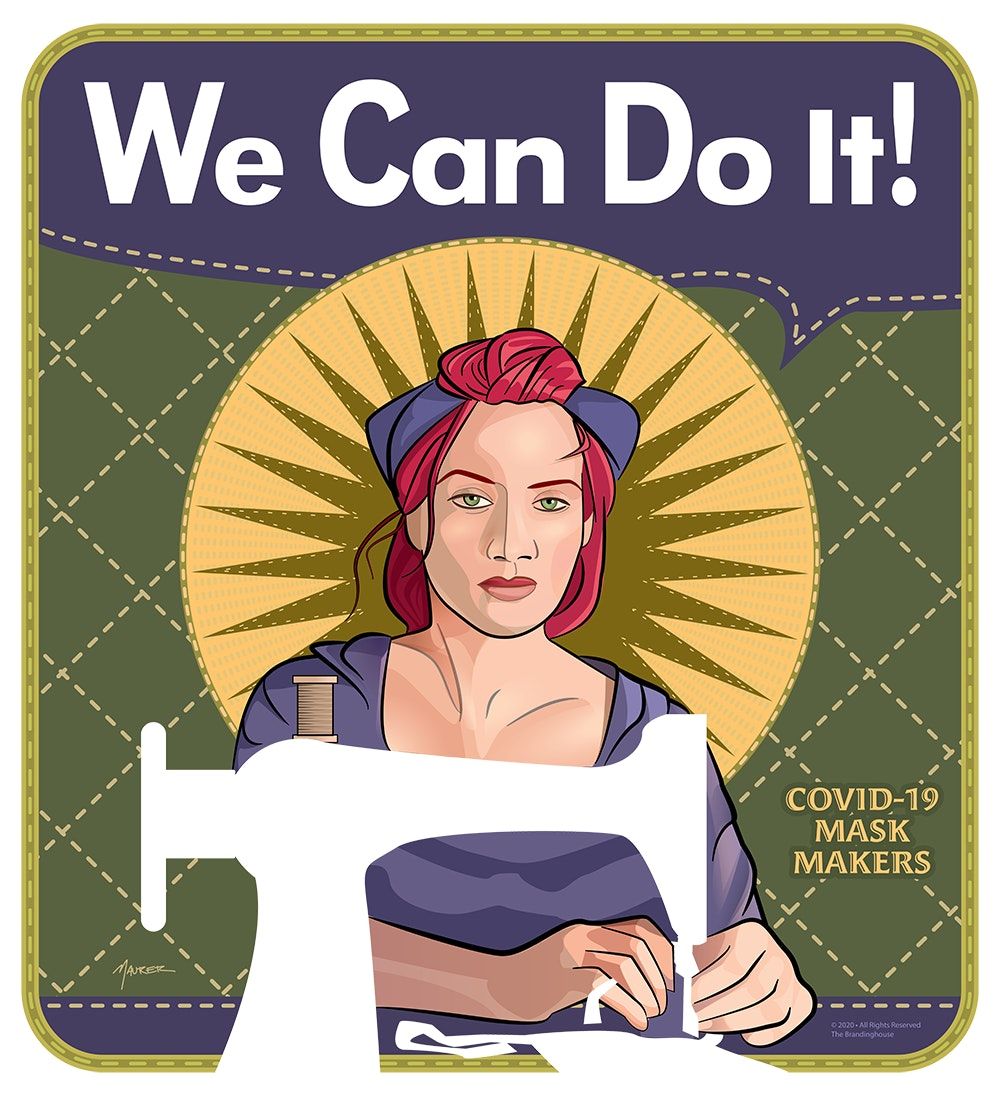 Swapping the pen for the needle
A vignette of lockdown life
The first needle bent against too thick a hem. The second, too; this time, the obstacle was my finger. The third simply shattered, sending metal shards flying at me like the Lilliputians' arrows at Gulliver. I cowered. Give me the most complex software any day, but the humble sewing machine – tech virtually unchanged for 200 years – defeated me. So much for the mighty digital native.
If this darn virus culled humanity by order of uselessness, I would be among the first to go. Taking a career break felt indulgent before; now I'm Marie Antoinette eating too many carbs and writing the occasional personal essay while others toil on the frontlines of a dreadful disease. Oh, I own a scalpel – I use it for bookbinding.
Don't get me wrong: I don't think writers are pointless right now. Someone's got to memorialize this mess for future generations. Journalists are certainly essential workers, and if I had a newsroom to call home right now, I would be too. But I don't fool myself to think this newsletter is it.
So I decided on a project: I would sew as many masks as my community could take. Again, I'm not a saint: helping others makes me feel like less of a waste of perfectly healthy lungs. I can't treat the sick and I can't discover a vaccine. I can't reopen pubs, cafés and borders and I cannot go home. But I can sew. Well, I guess I can learn to sew, right?
First order of business: finding a sewing machine. I treated myself to one for my birthday against all my feminist instincts. (I normally would have bought a designer handbag against all my feminist instincts.) Then I looked for supplies. Nobody tells you when you buy bedsheets that they'll end up on your face. I opted for the least offensive neutral design in the appropriate threadcount for the filtration of 0.3-micron particles. Quilters are out there making PPE for the 'gram; my brothers dubbed my first prototype The Diaper.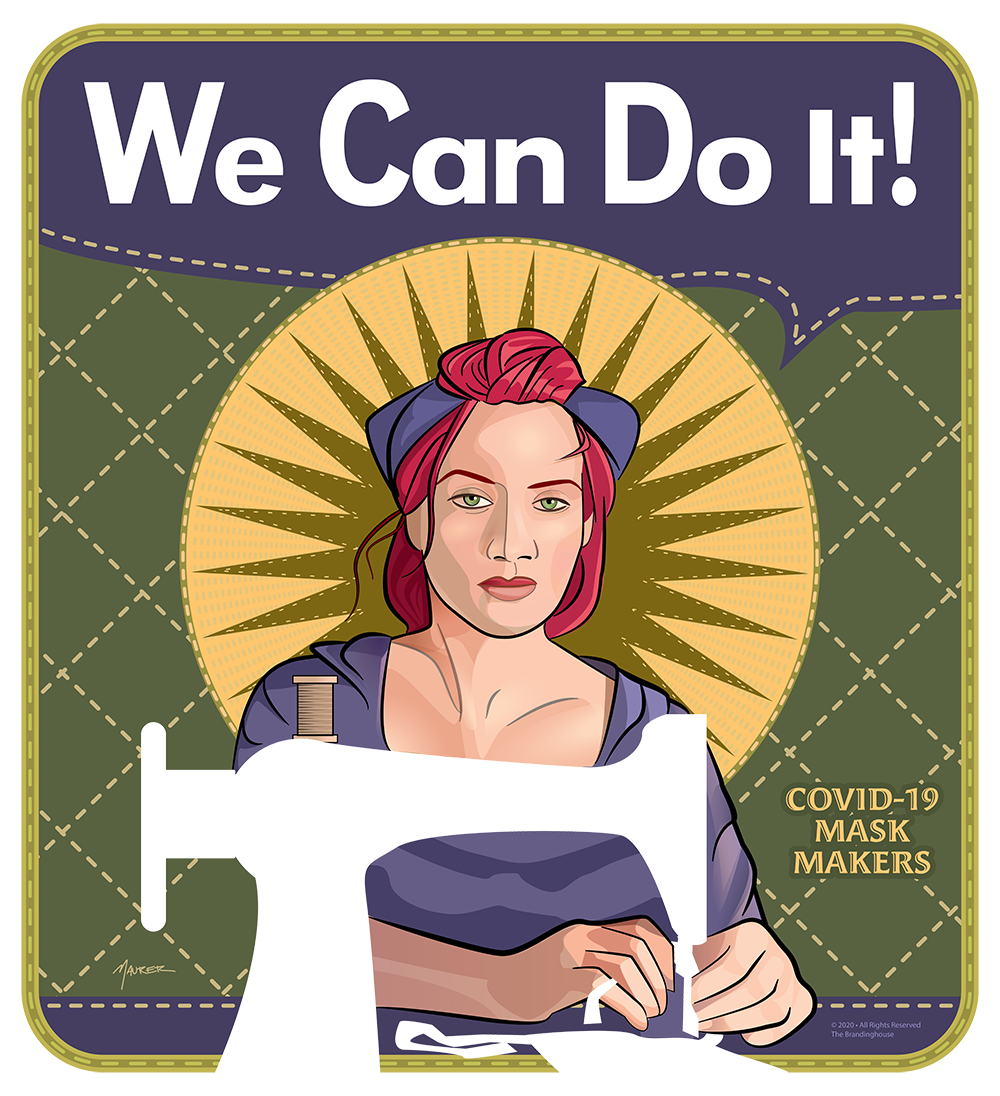 The tack-tack-tack of a Singer hadn't echoed in our family in the 15 years since my grandmother's passing. She had made all of her four daughters' clothes, deep in the Central African bush, and had lamented our own incompetence. I opened her sewing table, seized the thread she'd left behind, and with a silent prayer for her guidance, put it to work again.
That's the moment in the story when a light should have come down from heaven. The heroin, remembering the soft, aged hands, guides the fabric easily through as if moved by an ancient muscle memory. But you know the truth: four needles in, yards of tangled thread, one through-and-through wound. "It's not handmade until you've bled," says a quilter friend. (Those smarmy quilters…)
Let's take a moment to consider whether my project is even helpful. The French government told us for weeks that masks were crucial for health workers, nice to have for people with symptoms and pointless for everyone else. The WHO still does not recommend wearing them if you appear well. But authorities eventually relented and conceded the advice was driven more by shortages and the desire to reserve PPE for the frontlines than by science.* When France goes from lockdown to not-quite-so-martial lockdown on May 11, masks will be required in schools and public transit and recommended in many other places. Makers like me even got a nod from our prime minister in the National Assembly the other day. Shush.
Even in times of fear, anxiety and total clumsiness, it's remarkable what the human brain can learn. The Diaper is at the back of my closet. A second generation of masks shipped to friends and family in France and the UK. A third generation – fitter, prettier, better – will make it to a local senior living community today. Nearly 80 masks in, I can bang one out in minutes, but I'm hitting a new kind of wall – the one behind empty shelves at the supermarket. If pasta and toilet paper were the hot items in March, it's now sewing thread you can't find anywhere.
Soon my only contribution to the world will once again be my pen. It's enough for me but I fear, this time, it's not quite enough for the world.
---
Art by Toby Maurer at The Brandinghouse, reused with kind permission. Visit the shop to support maskmaking initiatives.
*Wearing a mask protects others if you are an asymptomatic carrier. It can slow the virus if we all wear one when in proximity to others. It can backfire, however, if it gives you a false sense of security. Wear it properly and do not touch your face while wearing it. Change it when wet or after 4 hours. Dispose of it carefully, or if reusable, wash it immediately (60°C for at least 30 mn). Same goes if you're using a scarf. Most importantly, I beg you, continue to wash your hands often and practice social distancing.
If you're a maker too, consider this template released by AFNOR, the organization responsible for ISO norms in France. Avoid models with a seam over the nose and mouth.
Hey, you read to the end!
Don't miss future articles like this one; let me into your inbox.
Comments
---