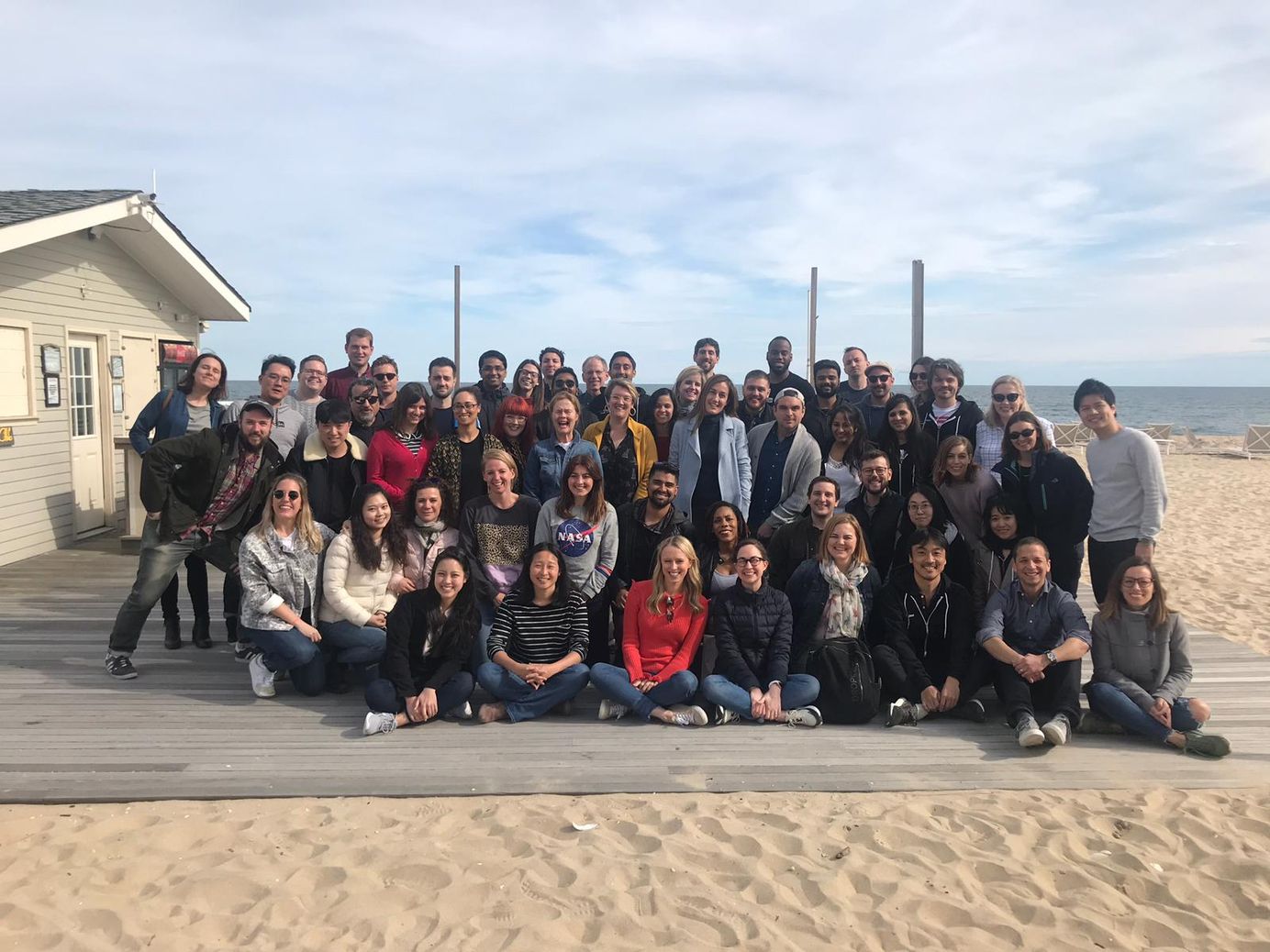 Thank you for the dance
I am leaving LinkedIn, the job and the team I have loved for more than seven years, and treating myself to a time of creative recharge.
A warm welcome to 92 new subscribers and my apologies: you've already read this on LinkedIn. I promise, future instalments will be originals. As I reset and explore my creativity in the next few months, this newsletter will be a repository for various essays and professional updates. The only red thread I can see for now is that I'll always be the one at the keyboard, but I hope to stumble upon a coherent theme eventually, which might even turn into a media business of one. To that end, your feedback is priceless. Please don't hesitate to reach out to me at isa@isabelleroughol.com. Thank you for being an early supporter, and happy holidays to all!
---
As nature began the work of spring in 1842, Henry David Thoreau pondered the true meaning of productivity. "The really efficient laborer will be found not to crowd his day with work, but will saunter to his task surrounded by a wide halo of ease and leisure. There will be a wide margin for relaxation to his day," he wrote in his journal. I like to imagine him then staring out the window to his chicken coop as he continued:
"Why should the hen set all day? She can lay but one egg, and besides she will not have picked up materials for a new one."
As the hen, so our minds: to be productive, they must be rested. To be creative, they must be fed.
So to the news I have buried: This marks my last week at LinkedIn. I am leaving the job and the team I have loved for more than seven years and treating myself to a time of creative recharge.
Working at LinkedIn was my life's privilege; leaving it was its hardest decision yet. I take pride in what we built — a team of journalists forging the content philosophy of a tech company — and in the principled approach we always took. I am immensely grateful for the people I did it with, a group of humans whose talent is only matched by their heart and generosity to one another. I had a once-in-a-lifetime boss in Dan Roth and I got to lead people I would have happily worked for. It is not normal, I suspect, to love your colleagues this much.
I joined in 2012 as a temp in a team of five; I leave on the cusp of 2020 a director in a team of 70. During that time, we launched LinkedIn Influencer, our publishing platform, the Daily Rundown, trending stories, our publisher program, live video, and so much more. We largely invented what a newsroom inside a social platform looks like, and what happens when journalists, product managers, software engineers, designers and data scientists build editorial products together. We expanded that work to 5 continents and 10 languages. LinkedIn afforded me opportunities to learn, grow, make mistakes, enter rooms I never thought I'd get in — and circle the Earth 17 times. I am leaving only because I have built what I came to build (and then some), and because I know there is a peerless team here to do more and better. I will always be rooting for its success and cheering from the sidelines.
"Where are you off to next?" is the question most colleagues asked when I shared my news. "Nowhere exactly" is the only answer I can give.
The "wide margin for relaxation" Thoreau calls for is an unimaginable luxury for most of us. Our days are crowded indeed, with work, ever longer commutes and screens that never turn off. The hours technology promised to free have instead been stuffed with more work, our days dictated by inboxes and calendars that others get to fill.
If a day can no longer contain sufficient ease and leisure, a life should. A creative life must. Design legend Stefan Sagmeister famously shuts his studio down for a year every seven years lest his work get stale. The entire company goes on sabbatical. Sagmeister argues it's simply taking five years of retirement on credit and spacing them out over a career. Being able to make that choice is a privilege; I am humbly taking advantage of mine.
First, there will be resting, reading and listening. Next, there will be writing, teaching and doing. I won't be idle, but I won't be chasing work just yet. I intend to build again and bring everything LinkedIn has taught me back to journalism. If you'd like to follow along and keep up with my writing, please stay subscribed to this newsletter.
It only leaves me to thank the LinkedIn community, of which many of you are, for its generous support over the years, for reading, commenting and sharing feedback, even when it was tough. That platform is a special place and I look forward to experiencing it as just one among 660 million.
Hey, you read to the end!
Don't miss future articles like this one; let me into your inbox.
Comments
---