What do we owe to the places we're from?
Borderlives: An American mother on deciding to leave the United States
If you know any Americans, you've probably heard it at some point: "That's it, I'm moving to Canada." I've heard it after school shootings and police shootings, after hospital bills and tuition bills, under George W. Bush, under Barack Obama, under Donald Trump.
It's usually empty threats. Moving your life to another country takes effort and money. People do it for the pull of a new job or the push of war. A few adventurous souls do it for fun; rebellious souls for freedom. But for my friend Janet Matta, there is no such carrot or stick – just a decision to remove herself from a home that no longer feels right. Why would a mother of two leave a middle-class life in the richest country on Earth?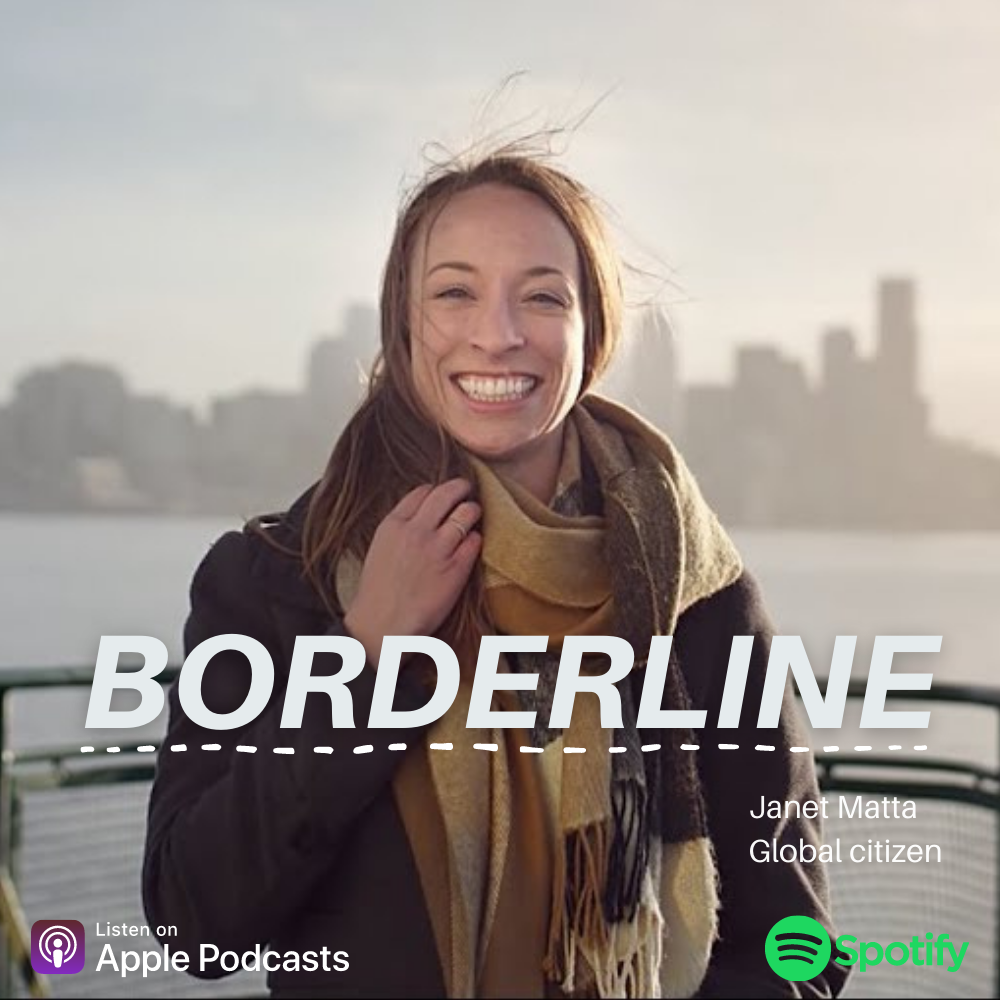 That's what we explored together in an unguarded conversation on the podcast. "I feel like a stranger in my own country in a way that I've never felt this profoundly before," she told me. "It's just time to leave."
Our conversation felt like an echo to my previous episode with anthropologist Wade Davis on the end of the American century. I recommend you listen to that first. Janet and I discussed what we owe to the places we're from: When do you stay to fix your country from the inside and when do you choose to prioritize your own needs? What is the fairest decision for her children, who don't have a voice yet in something that will forever shape their identity?  Those are questions immigrants have been asking for generations. The answers are intensely personal. Janet is asking them just as her grandparents and great grandparents did when they chose to cross the Atlantic and make her an American. "Living here is a choice that people before me made," she says, "and I can make a different choice."
---
Come on the pod
🎙 My conversation with Janet is the first in a series I'm calling Borderlives (don't judge…) In between my more reported features and interviews with authors and experts, I want to simply open the microphone to global citizens to talk about their experiences. I want to explore identity and home with people who have many. If you have a life story to share, get in touch. I'm especially keen to expand beyond my usual US and Western Europe circles, as long as you can manage an interview in English.
Parlez-vous français?
🇫🇷 Since I was clearly swimming in time, I've launched a second podcast. Borderline : La V.F. (Spotify, Apple, more) Just as it sounds, it's a French edition of some of the interviews and stories I report for Borderline, as well as exclusive content explaining news from the English-speaking world to a (often confused) French audience. For the first episode, I look at why Ruth Bader Ginsburg's life and passing meant so much to the American left. Coming up: the stranded Australians story, but in French (Aussie accents optional).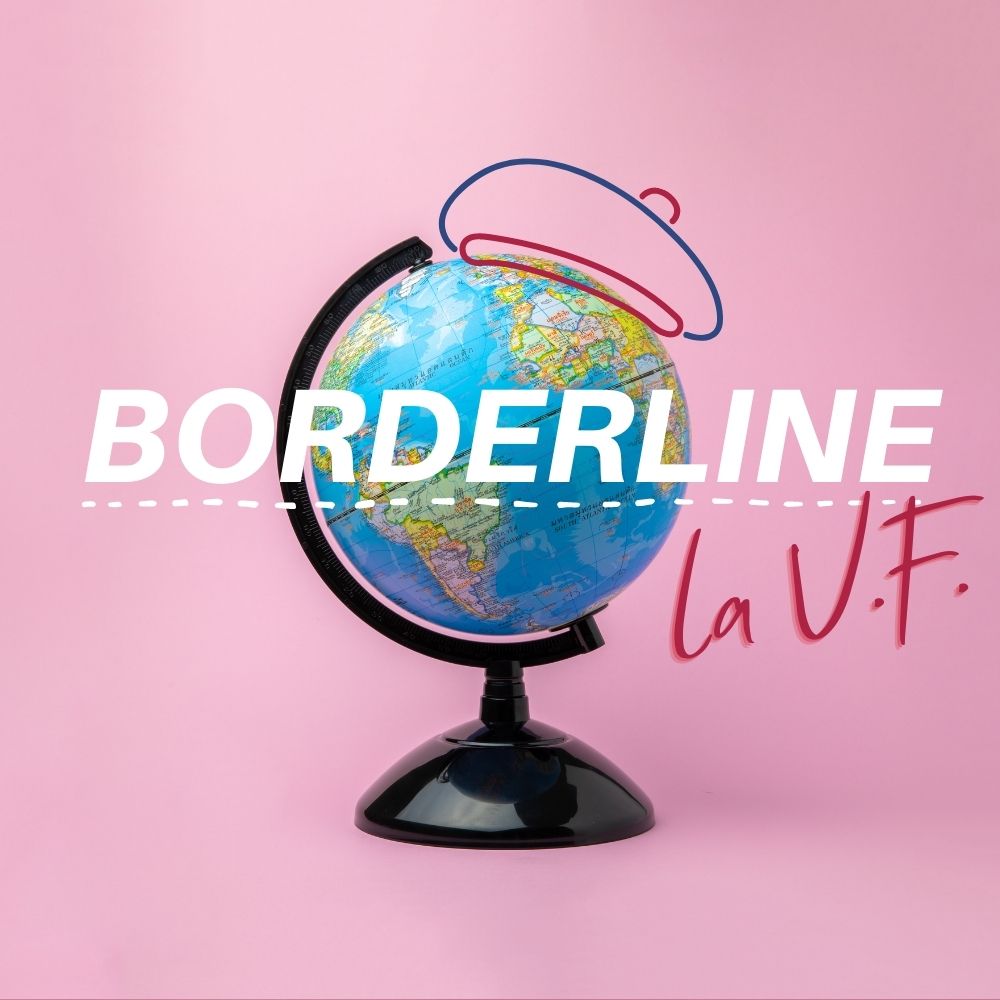 Welcome home
🇦🇺 Remember Tina Helwend, the Australian grandmother stuck in Spain since March? Happy to report that after coverage in Borderline and other media, the Australian embassy reached out and offered Tina an expedited return home outside the flight caps. She's safely back in Oz. Third time's a charm too for Trevor Bowdidge, whose flight was not canceled this time and who has made it back this week. Good luck to both in quarantine and happy reunion with their families and communities!
The issue is getting more attention (The New York Times covered it this week). Under pressure, Prime Minister Scott Morrison said he'd expand the caps from 4,000 to 6,000 international arrivals a week, but that depends on cooperation from states and it's unclear whether that's yet being applied. Either way, Australians stranded abroad say it's still far too few to enable them all to come home. They're preparing to spend Christmas overseas… (If you missed the episode, listen back.)
Huzzah for independent journalism
🇬🇧 The British government has recognised the Public Interest News Foundation (disclosure: I'm on the board) as a charity. More importantly, it has also for the first time recognised journalism as a charitable objective, opening the door to philanthropy-funded public interest journalism in the UK. Pretty common in the US, very new here. Our executive director Jonathan Heawood explained here on BBC Radio 4 why this is so momentous. Kudos to him, to his team, to our tireless charity lawyer Tom Murdoch and to the rest of the board.
✊Speaking of, tomorrow (Monday Sept 28) is World News Day. Follow #JournalismMatters to hear from news workers everywhere, and consider tweeting or posting in support of journalists in your community. We don't get everything right, our media systems are broken, but believe me there are thousands of good people doing good work out there and the online hate is… a lot, sometimes.
Become a member
🙏 If you'd like to support my work on Borderline, you can now pledge on Patreon. Members get extra content like my full-length, unedited conversation with Wade Davis. They also get extra access and much gratitude for helping me do my thing. Special thanks to early patrons Patty, Monica, Jacqueline, Ana and Edward, who are already covering the cost of hosting the pod. Next: 6 more members will cover the transcribing and editing software 😉 Thank you for chipping in and believing in giving a voice to defiant global citizens.
PS: You can also pay a great help entirely for free by rating and reviewing the pod or sharing it with a friend. Every little bit counts. Thank you.
Hey, you read to the end!
Don't miss future articles like this one; let me into your inbox.
Comments
---