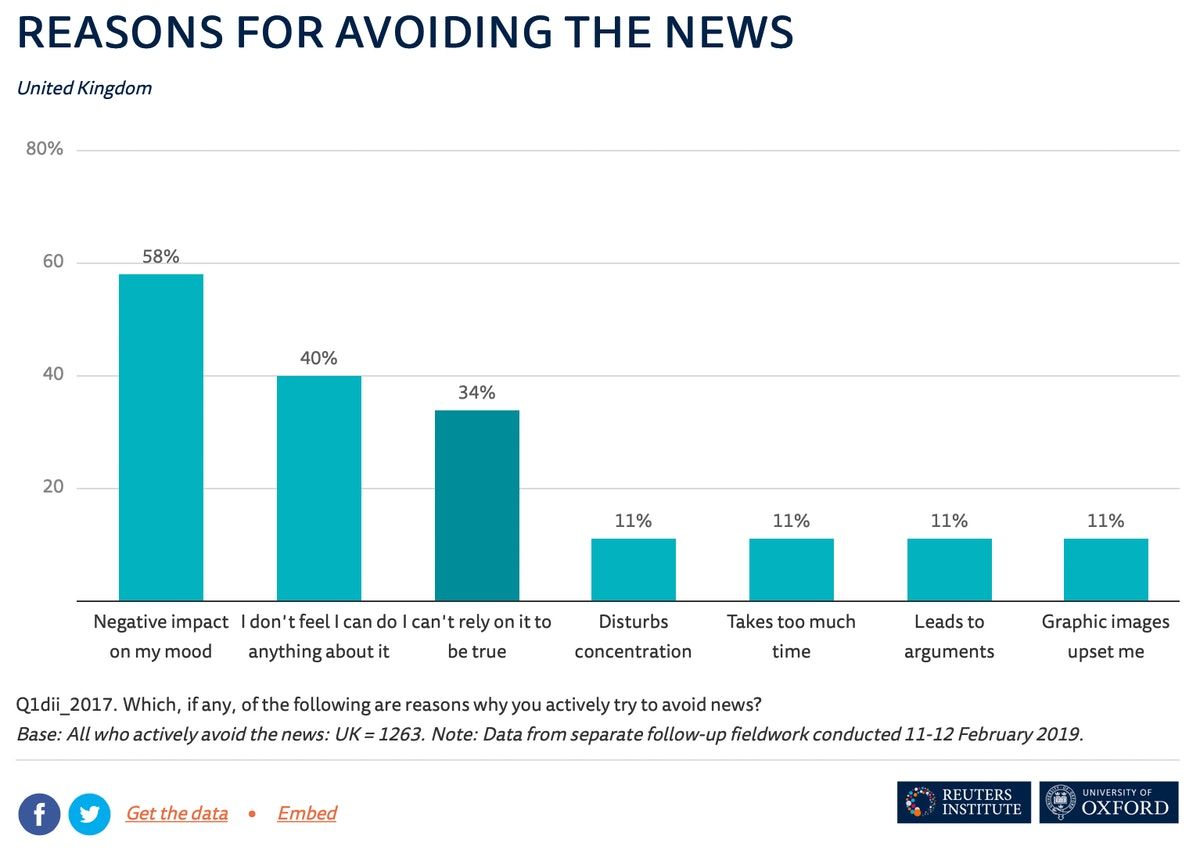 What is journalism for?
If one in three people avoid the news, that's on us.
"What is journalism for?" A journalist friend asked us at Newsgeist, not rhetorically. Back to basics. We have to ask ourselves because our audiences are asking us. When I highlighted the finding that one in three people say they actively avoid the news and asked the LinkedIn membership for their own experience, more than 170 comments came in. While some brought up bias and lack of trust, another reason came up again and again – value. Why should I do this to myself? readers asked. What does news bring to my life that warrants the amount of anger and anxiety it causes? Until we're able to convincingly answer that question, people will keep tuning out.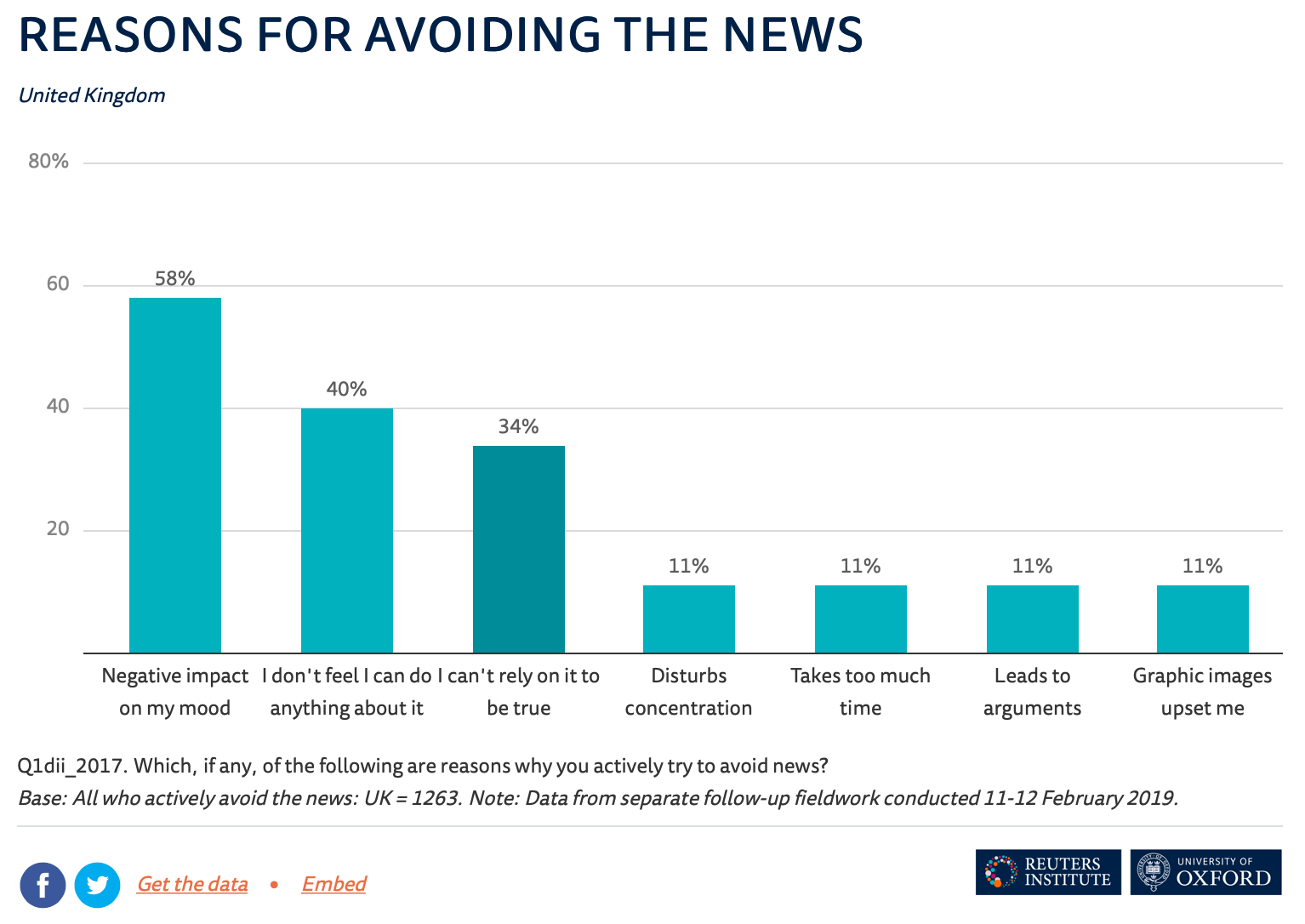 I am skeptical of "good news" initiatives; some have tried, none have succeeded commercially. (The Solutions Journalism Network is working on that. The Guardian's The Upside say they're doing reasonably well.) I question whether people are actually interested in what they say they are – if they were, Love Island would have been a flop. But we also can no longer dismiss them with a wave of the hand and a "We don't write about trains arriving on time."
Journalism is for a few things. An important one is to hold the powerful to account, but I'm not an investigative journalist. Another, which has occupied far more of my career and of my mind lately, is to host a conversation, to hold a mirror to a community and allow it to talk to itself. If we're hosting the party, but everyone's depressed at the thought of showing up, we're not doing it right.
Where I've been
What I'm paying attention to
Axios chief technology correspondent Ina Fried talked to my colleagues Jordyn Dahl and Andrew Seaman about being a transgender journalist for our Pride month series #OutonLinkedIn. Yes please! More of this! Journalism cannot pretend to tell all the stories that matter if the storytellers all look the same and have the same life experiences. We're (slowly) doing (somewhat) better on women — hey, I didn't say we were done, k! — but our record on POC, class and LGBTQI+ inclusion is NOT good. I was recently at two media conferences that made the Oscars look diverse.
Simon Kuper for FT Magazine takes us back to Oxford in the 1980s, where Boris Johnson, Jeremy Hunt, Michael Gove and so many others ran campus before moving on to running the country. Illuminating about how British politics work and where Brexit came from, and the most astute illustration of privilege I've ever read: "The Oxford Tories were climbing the greasy pole before most students had even located it."
Sometimes voters do exactly what you wish they would.
This next-level choose-your-own-adventure Twitter thread. How long will you last as Beyoncé's assistant? (I got fired before lunch.)
Hey, you read to the end!
Don't miss future articles like this one; let me into your inbox.
---