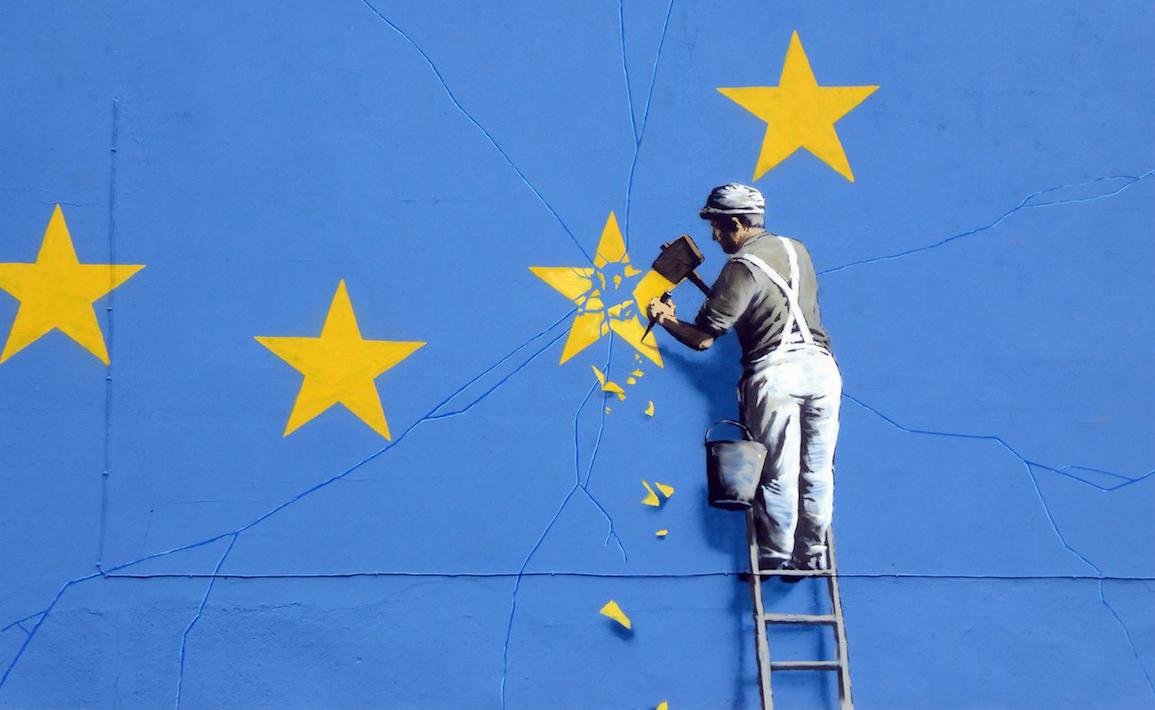 Will the Brexit generation be the next Windrush scandal?
What went wrong for Caribbean immigrants to the UK could befall Europeans a generation later. I explore past and future with Amelia Gentleman.
🎧  Five years ago today, British voters opted to leave the European Union. EU citizens in the country now have a week left to confirm their immigration rights or risk becoming unauthorized. We know what awaits them because the journey from living perfectly lawfully in the UK to being suddenly categorized as illegal immigrants has been made before. It's the journey of thousands of people who arrived in Britain from the Caribbean in the 1950s and 1960s and were decades later crushed by the relentless machinery of the Home Office. It became known as the Windrush scandal, after Guardian journalist Amelia Gentleman brought it to light. She is my guest on the podcast this week.
More than 5 million people have applied for settled status in the UK, but we know that at least tens of thousands who should, haven't. We know because the government knows. The Times reported that ministers worried 1 in 6 European benefit claimants hadn't applied. With just days to go, the Home Office finally offered a postal form for people who could not apply online. With just days to go, it decided to mail a 28-day notice to people who'll miss the deadline. With just days to go, 10,000 to 12,000 applications are coming in daily with a backlog of more than 400,000 applications. For those rejected after the deadline, there will be little recourse.
If you wonder why activists and journalists are not assuaged by the Home Office's reassurances that it will be reasonable and "work with" people who've fallen through the cracks, you need to again look at the Windrush scandal. Reasonable conversation would have solved most of these cases, if only there could have been one. People faced a wall of incompetence, bureaucracy and prejudice, and they still do when demanding their just compensation.
The Windrush generation followed all the rules. They were caught in the end of free movement in the former British empire and the growing codification of immigration from the 1970s. Now another generation experiences the end of free movement and a retroactive change of their status. The consequences won't be fully known for decades.
Listen to the episode. (Seriously, it's quite good.) Amelia and I dig into all this quite a bit more.
Borderline needs you
If you're a defiant global citizen too and learning or enjoying or getting riled up from all this content (there's more below 👇), please support my work by becoming a member. Seriously, this is a full-time hustle. Big thank you and welcome this week to Zoe Noller. Just £5 a month makes such a difference. Or buy me coffee. If funds are tight, sharing is caring and it's totally free. Forward this email to a friend.
News from the global citizenry
🚦Is the UK's traffic light travel restrictions system keeping us safe or is it security theatre? I looked at the data. Just 89 of nearly 24,000 arrivals from amber list countries tested positive for covid over a three-week period. That's far below England's test positivity rate for the period. I dug deeper and made some charts in this article. The government should be announcing changes – perhaps exempting fully vaccinated travellers from quarantine – on Thursday.
Over at CNN Travel, Julia Buckley also has a great oral history of how the UK's travel restrictions fell behind the rest of Europe, from the perspective of the travel industry. Strongly recommend.
"We've vaccinated 50% of the adult population -- how can we possibly be in a worse position now than last year?"
🇺🇳 🇵🇹 The UN High Commission for Refugees gave Myanmar access to the personal information of Rohingya refugees without their informed consent, Human Rights Watch says. It shared the data without informed consent with Bangladesh first, who then shared it with Myanmar. Meanwhile, municipal authorities in Lisbon had for years been sharing the details of Russian dissidents applying for protest permits with... the Russian embassy. In both stories, incompetence and carelessness seem to be to blame. See, it's not just the Home Office. Data privacy and tech surveillance is a major issue for immigrants at risk. We'll explore that on the podcast soon with Geoffrey Cain.
The future is global
🇨🇭 Davos is dead and needn't be brought back to life. Once a staple of Swiss slopes, Felix Marquardt makes a powerful case in the FT for the end of the "Inch Deep, Mile Wide" gathering of important people pretending to solve the world's problem. "What we've been calling 'normal' is a form of civilisational suicide," he writes. Felix will be on the podcast shortly.
If we have indeed become addicted to carbon, growth and extraction, the techno-utopian verbiage which has become the lingua franca of Davos has become a liability.
🚪 The Atlantic dubbed it the summer of quitting. More Americans left their jobs in May than any other month on record this century. Makes sense: everyone is beyond burnt out from the pandemic, there's reason to be optimistic about the economy and the summer beckons. Misguided employers are demanding workers return to the office or offering the same poverty wages as if business as usual was good enough. Others are attempting to woo: Bumble is shutting down for a week after the CEO "intuited our collective burnout," said one staffer. Take it from someone who burnt out at a company that routinely did shutdowns: One week doesn't fix it. We need to write a whole new rulebook for work. That's Borderline's coming focus, starting with a series of weekly LinkedIn Live streams with Lauren Razavi in July. We'll be looking at building global careers that work for us. Send your questions and stay tuned.
Photo: "Banksy does Brexit (detail) #banksy #brexit" by dullhunk is licensed under CC BY 2.0
Hey, you read to the end!
Don't miss future articles like this one; let me into your inbox.
---