Yes, Europeans are being turned away at UK borders. Not all Europeans though.
Four out of five EU nationals refused entry to the United Kingdom since Brexit are from Eastern Europe.
Hat tip to Dr Michaela Benson whose Twitter thread inspired me to look at the numbers and create these infographics. She has since written about it for UK in a Changing Europe as well.  
Several stories have surfaced (see members' newsletter #14) of EU nationals being turned away at the UK's borders and even sent into immigration detention since the UK definitively ended the free movement on December 31. This week, the Home Office released its quarterly immigration statistics – the first since Brexit – and the numbers are striking: 3,294 EU citizens were turned away at British ports of entry in the first quarter of 2021, a 275% increase from the same quarter in 2019. And that's with international travel down to a trickle because of the pandemic.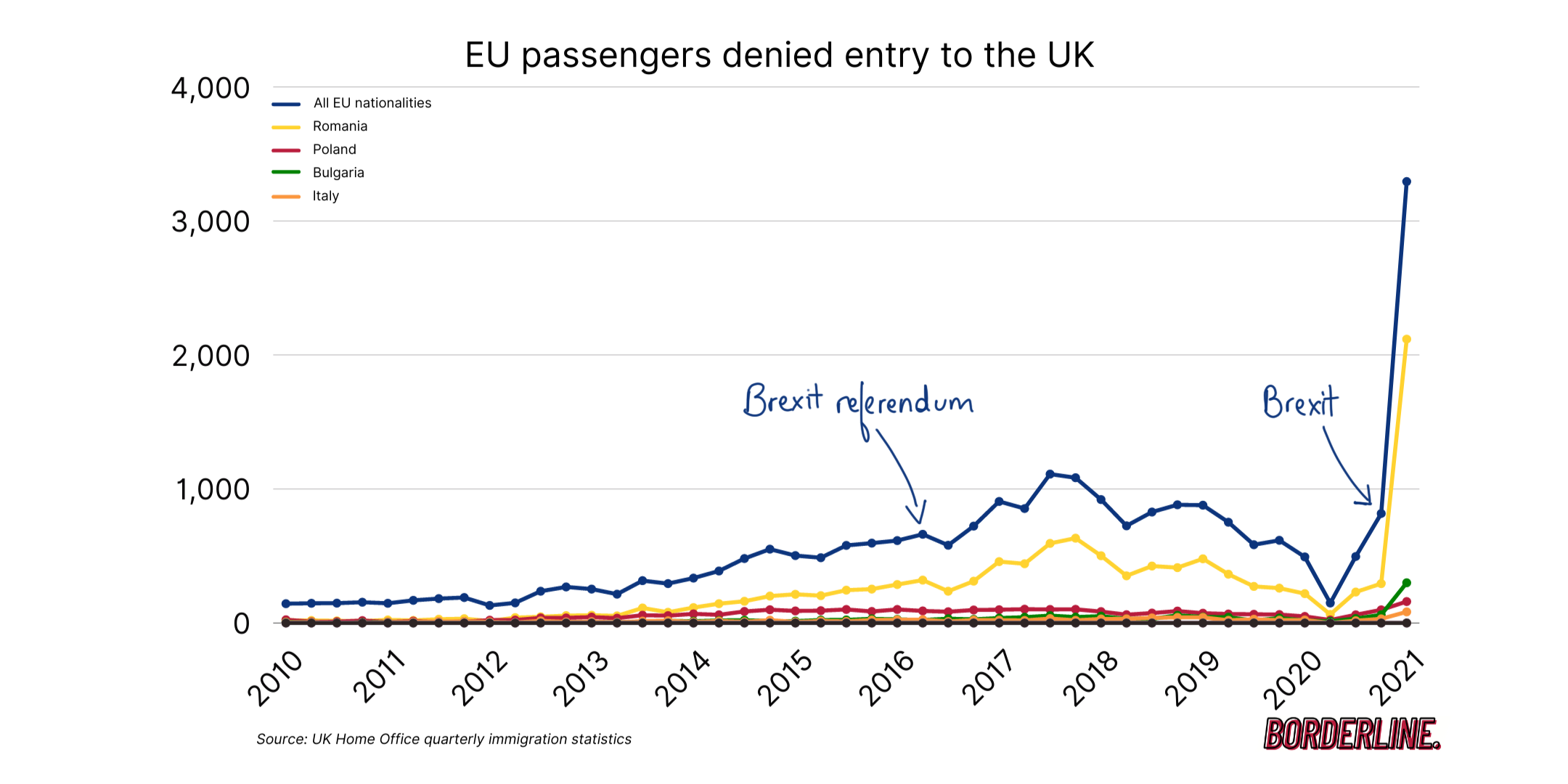 The stories you might have read spoke of a naïve young Italian woman coming to stay with family friends or of two Spanish citizens here for job interviews. The data tell a different story: nearly two-thirds of EU nationals turned away were from a single country, Romania. Romanians were already being increasingly denied entry to the UK before free movement ended. Just six Eastern European passports (Romania, Bulgaria, Poland, Hungary, Slovakia, Czech Republic) accounted for 82% of EU nationals denied entry in the UK in the first three months of 2021. Here's the breakdown.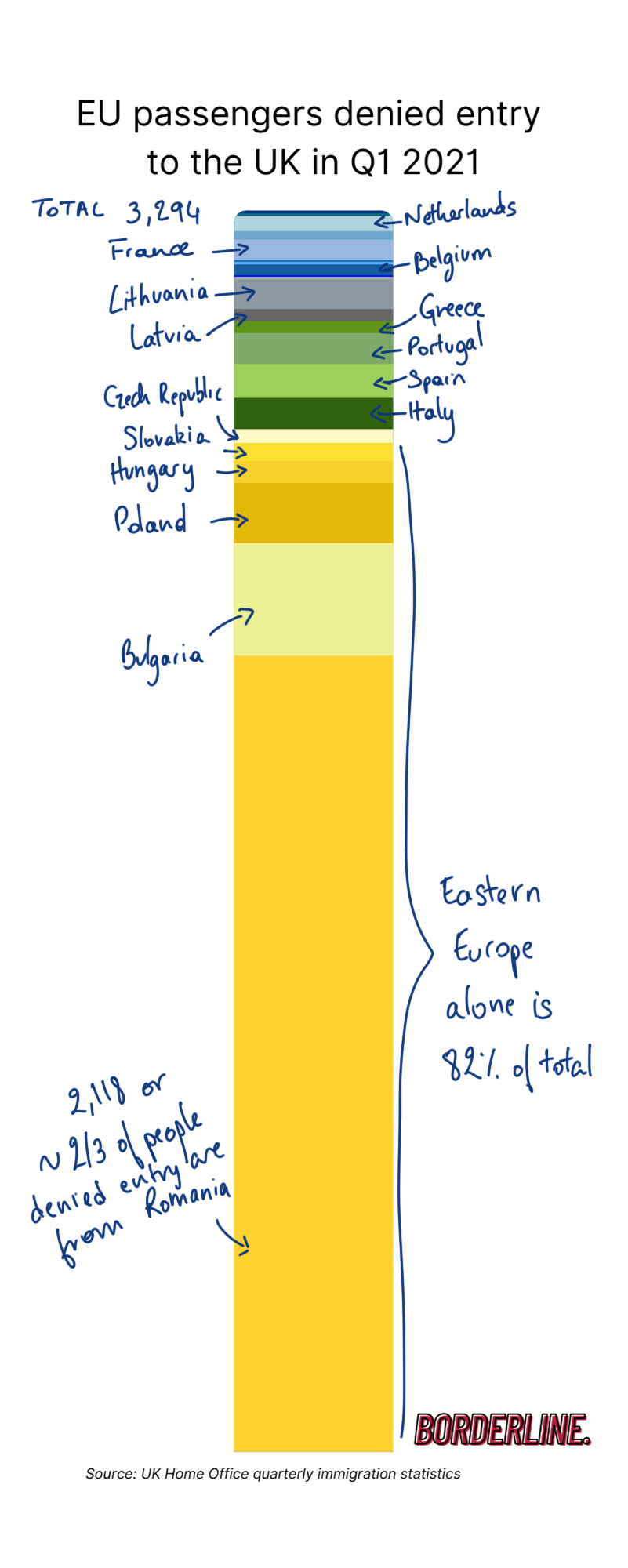 EU nationals may be caught out because they are not yet familiar with post-Brexit rules. As a reminder, they can travel visa-free for tourism and visiting friends or family (public health measures permitting), but not for work. Border agents may turn them away if they suspect they may seek work, attempt to stay in the country without authorization or not be able to support themselves financially. The Home Office has clarified that job interviews are permitted without a visa, and when a passenger who has been refused entry cannot be put back on a plane immediately, they should be released on bail rather than sent to an immigration detention center.
For context, 4,834 people in total were refused entry over that period. So Romania alone is nearly half that total. Worth noting, however, that non-Europeans are less likely to travel here at the moment because of Covid-19 and more likely to be denied boarding before they ever get to a British port of entry. Time will tell how those numbers settle.
Want to hear a personal story of how Eastern Europeans experience discrimination within the EU? Listen to the powerful testimony of Marcela Kunova on the podcast: Episode 15 - "Shame stops you from trying"
Hey, you read to the end!
Don't miss future articles like this one; let me into your inbox.
---