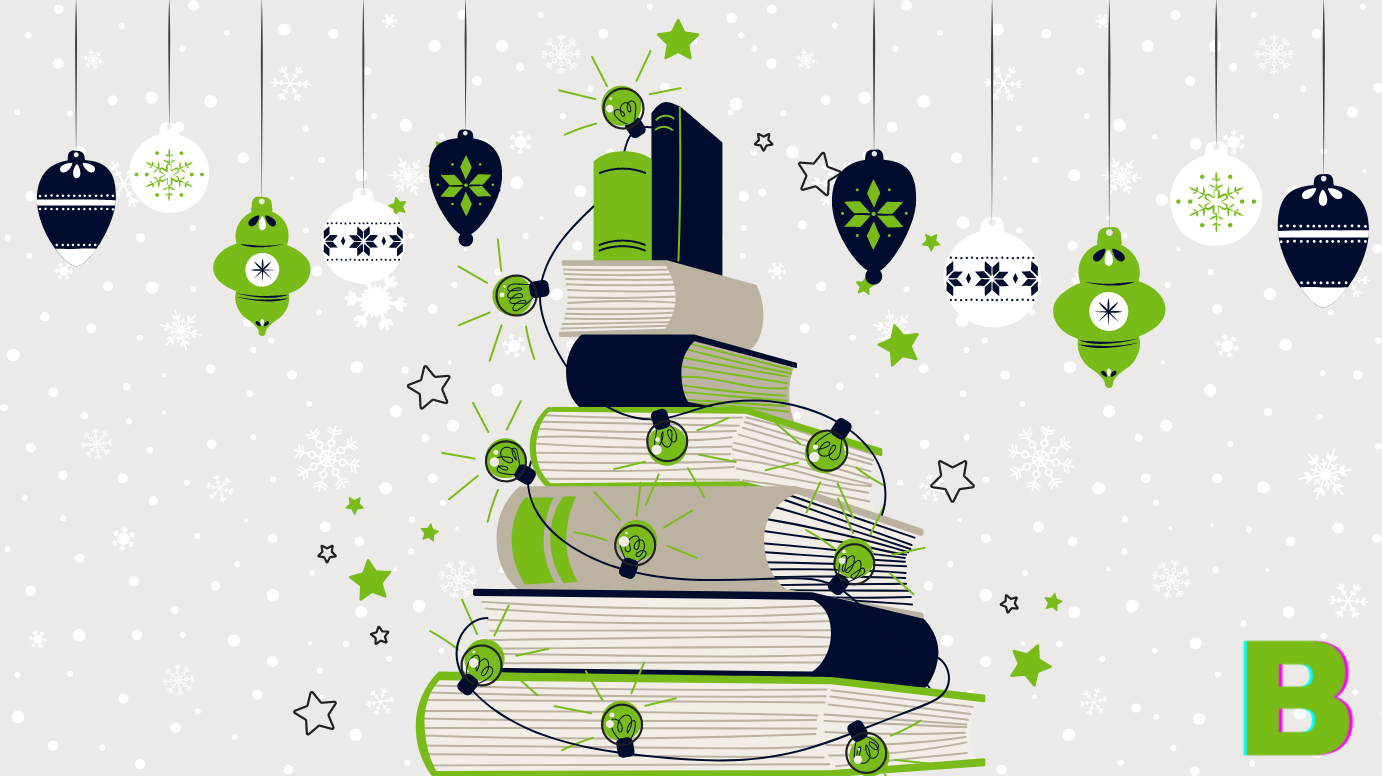 Your Borderline reading list and last-minute Christmas gift guide
Twelve can't-go-wrong books I recommend for your last-minute presents... or just for yourself.
Call me a nerd but I think you can't go wrong with books under the Christmas tree. I envy the Icelandic their tradition of jolabokaflod ("Christmas book flood") – each tucking into a new book on Christmas Eve and reading around the fire in silent togetherness. Hosting the podcast gives me the opportunity to interact with many wonderful authors and receive my own steady book stream from generous publishers. If you're still looking for that final gift or just for your own next read, here are a few recommendations for a very global Christmas. (Affiliate links help support Borderline. Bookshop supports independent bookstores but is UK only. Amazon is available globally.)

For the adventurous young and young at heart
West with the Night, Beryl Markham (Bookshop - Amazon)
Beryl Markham was a woman after my own heart. English-born with a third-culture-kid childhood in Kenya, one of the first bush pilots in the country and a horse trainer like her father, married and divorced three times, she was the first woman to fly solo and non-stop across the Atlantic. Her memoir is full of longing for both adventure and a place to call home and that feeling only we nomads know of endless searching. It is a journal and a blueprint for a life well lived. I might just read it again now...
For the lover of memoirs
Beautiful Country, Qian Julie Wang (Bookshop - Amazon - our interview)
The Ungrateful Immigrant, Dina Nayeri (Bookshop - Amazon - our interview)
I couldn't pick between two of my favourite reads this year and two of my favourite interviews about immigrant childhoods in America. Qian Julie Wang was an undocumented child from China, Dina Nayeri a refugee from Iran. Both speak with candour and humour of tough childhoods that somehow did not harden the hearts of these two thoughtful, generous women.

For those who prefer fiction
A Gentleman in Moscow, Amor Towles (Bookshop - Amazon)
Americanah, Chimamanda Adichie (Bookshop - Amazon)
The Dream Maker, Jean-Christophe Rufin (Bookshop - Amazon)
The Wife, Meg Wolitzer (Bookshop - Amazon)
My absolute favourite reads of the last few years, which I promise you can buy with your eyes closed.
For the political nerd
How to Be a Liberal, Ian Dunt (Bookshop - Amazon -  our interview)
At a time when liberal values are challenged everywhere you look, British journalist and political commentator Ian Dunt goes back 400 years for a masterclass in political philosophy. From Descartes to Hobbes, from the first cosmopolitan to the too-oft-forgotten Harriet Taylor Mill, the book is a tour de force and a welcome reminder of everything I – and I daresay many of you – stand for.
For friends and family together
The Compendium of (Not Quite) Everything, Jonn Elledge (Bookshop - Amazon - our interview)
How many countries are in the world? What were the world's worst pandemics? ... So many questions to ask and answer around the fire on those slow nights between Boxing Day and New Year's Eve. Jonn's opus is a book you can open at random on any page to be entertained and educated. The perfect gift to share.

For new parents
Chimamanda Adichie's Dear Ijeawele (Bookshop - Amazon)
This small essay from one of my favourite authors has become my go-to present when a friend announces a happy news. It's a letter Adichie wrote to an expectant friend with fifteen suggestions to help her raise a young feminist. (The friend asked, so it's not obnoxious.) I'm no expert so I let others dispense parenting advice while I remain the cool aunt and godmother who disregards it all.
For future global citizens
Good Night Stories For Rebel Girls: 100 Immigrant Women Who Changed The World (Bookshop - Amazon)
You can't be what you can't see. As a girl, I loved reading about real people who'd had the life I aspired to. My heroes were men then: Jack London, Jules Verne, Joseph Kessel... There wasn't much thought at the time for representing women beyond motherhood in children's literature, let alone immigrant and non-white women. I was lucky to have parents who made up the difference. Nowadays there are quite a few books to help. This is one but I built a list of 90+ books for defiant global children and teenagers over on Bookshop.org. Take your pick.
For children who will love to travel... and to come home
Mouse Tales, Arnold Lobel (Amazon)
This one may be hard to locate since it's older than even me, but if you come across it, grab it without hesitation. There's a story in it of a mouse who wears off tyres, shoes and feet as she travels around the world but always makes it home in the end. I made my mother read it to me ad nauseum. The rest is history.
---
Listen again: The end of the American century, with Wade Davis
While the podcast is on Christmas break, I'm rerunning early episodes. And to give loyal listeners something new to dig into, I'm publishing them as the original, uncut, never-heard interviews. I'm starting this week with one of my most popular early episode, talking about the end of the American century and the unraveling of the United States with anthropologist Wade Davis. This was recorded before the 2020 presidential election but Davis was incredibly prescient about how it'd turn out. In the "deleted scenes" I've reintroduced, you'll also hear about Wade's two other countries, Canada and Colombia.
Hey, you read to the end!
Don't miss future articles like this one; let me into your inbox.
---